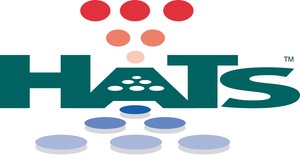 Conductor Analysis Technologies, Inc. is the assignee of the Highly Accelerated Thermal Shock (HATS) patent; US Number 7,287,903.  This thermal stress technology was utilized by CAT from 2003 to 2015 for testing of printed circuit board via reliability coupons.
HATS Testing Recommendations
Conductor Analysis Technologies continues to provide testing of HATS coupons through the use of the OM Thermal Stress System.  This system is our latest generation of thermal stress technology which performs both convection reflow assembly simulation and air-to-air thermal shock.  CAT recommends the adoption of the D coupon which is IPC's standard for via reliability testing and is the preferred coupon for the OM Thermal Stress System.
HATS System Parts

Conductor Analysis Technologies is the manufacturer of the HATS data acquisition package.  Please contact us for the availability of replacement parts.